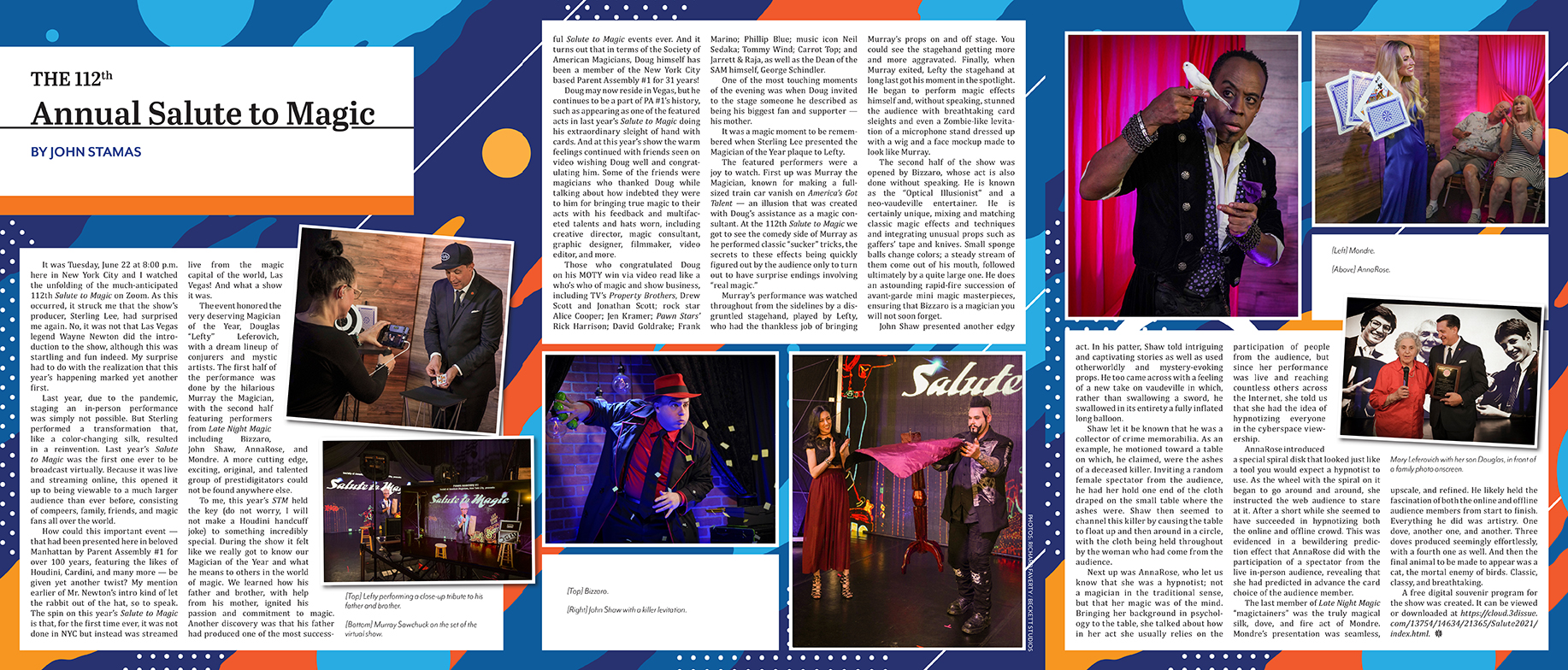 The 112th Annual Salute to Magic – by John Stamas
It was Tuesday, June 22 at 8:00 p.m. here in New York City and I watched the unfolding of the much anticipated 112th Salute to Magic on Zoom. As this occurred, it struck me that the show's producer, Sterling Lee, had surprised me again. No, it was not that Las Vegas legend Wayne Newton did the introduction to the show, although this was startling and fun indeed. My surprise had to do with the realization that this year's happening marked yet another first.
How could this important event — that had been presented here in beloved Manhattan by Parent Assembly #1 for over 100 years, featuring the likes of Houdini, Cardini, and many more — be given yet another twist? My mention earlier of Mr. Newton's intro kind of let the rabbit out of the hat, so to speak. The spin on this year's Salute to Magic, is that, for the fist time ever, it was not done in NYC but instead was streamed live from the magic capital of the world, Las Vegas! And what a show it was.
The event honored the very deserving Magician of the Year, Douglas "Lefty" Leferovich, with a dream lineup of conjurers and mystic artists. The first half of the performance was done by the hilarious Murray the Magician, with the second half featuring performers from Late Night Magic including Bizzaro, John Shaw, AnnaRose, and Mondre. A more cutting edge, exciting, original, and talented group of prestidigitators could not be found anywhere else.